Everything you need to know about our 5-star Cevennes campsite.
Immerse yourself in an oasis of happiness at Camping de l'Arche ***** in Anduze.
Our ***** campsite is part of the upper class of outdoor hostels. It meets high standards and will satisfy even the mostdemanding in terms of services, facilities, activities and even environment. Discover our 5-star Cevennes campsite.
Individual management of our guests

Our teams will do their best to ensure that you can fully enjoy every moment of your vacation. At Camping de l'Arche ***** in Anduze, we will offer you services that you will not find elsewhere: direct access to a private beach along the Gardon river, a spa center, an indoor and outdoor water park, a multisports ground, a mini-market, a snack bar, a restaurant, a cocktail bar and of course a children's club.
An ideal setting
In addition to first-class services and facilities, our 5-star Cevennes campsite is distinguished by its green and enchanting pitches nestled in lush green surroundings. Camping de l'Arche ***** offers a pleasant setting in all seasons to meet your expectations for family holidays.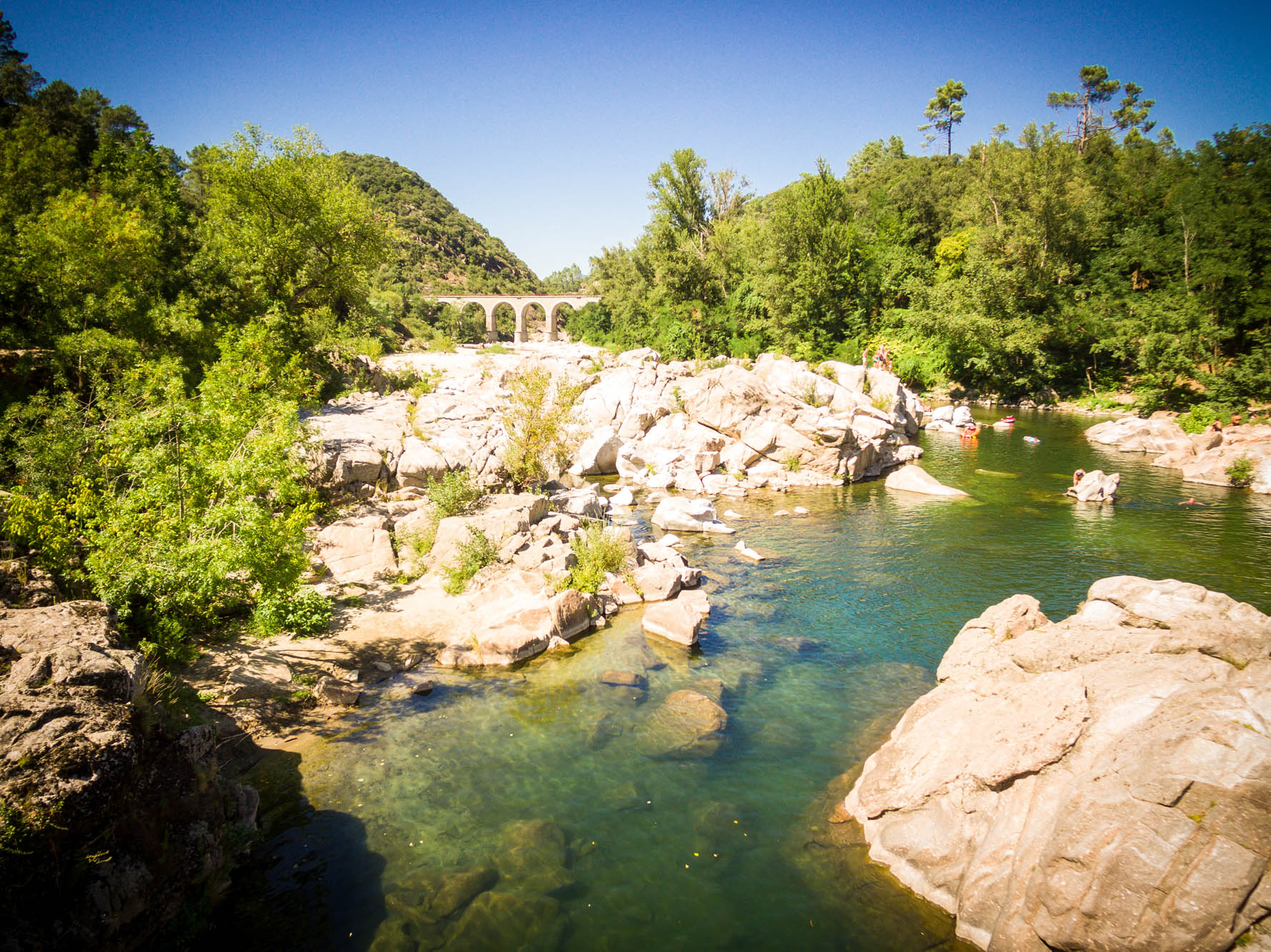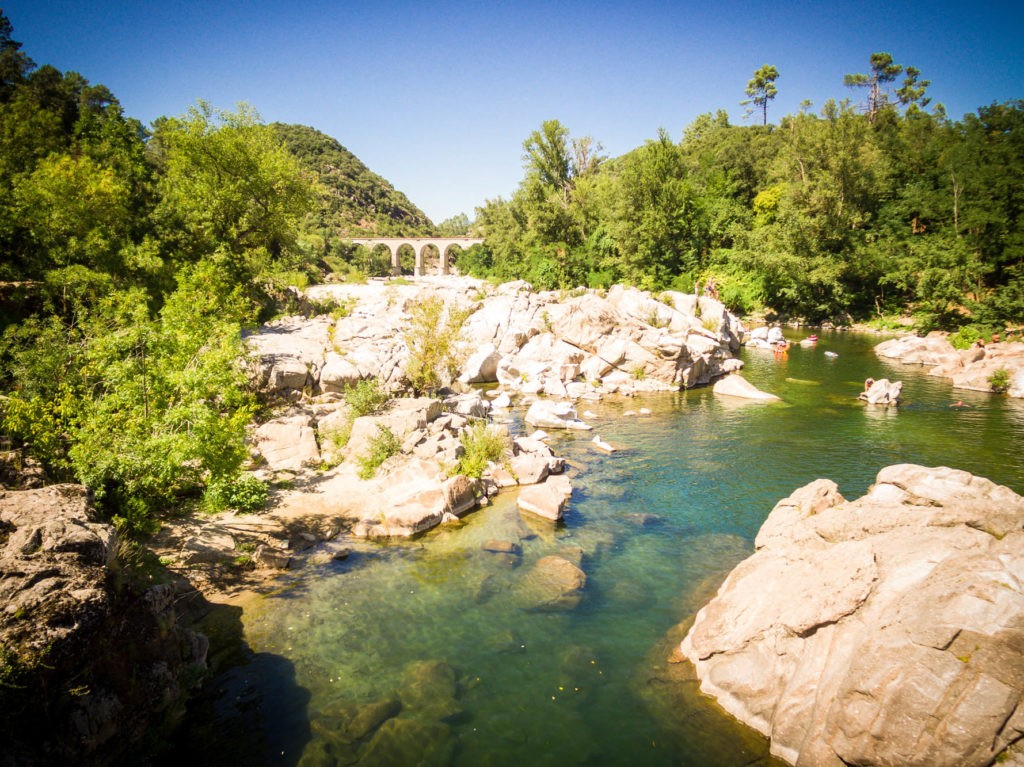 High quality equipment

Camping de l'Arche ***** offers you a natural and artificial swimming area. You will have access to an indoor aquatic area of ​​160 m², outdoor of 240 m² in our indoor and heated swimming pool (air ∼ 29 ° / water ∼28 °.), As well as its 4-track slide and of course a paddling pool for the little ones where you can spend the day with your children. Our water park is ideal for the whole family. We can advise you other sports activities in the neighbourhood such as canoeing, horse riding, cycling or climbing are also possible. Or just relax. You have to find out for yourself whether ponney backpacking is more suitable for sport or relaxation.
The localisation
Camping de l'Arche ***** in Anduze is ideally located near Alès, Avignon, Montpellier, Orange, but also the Gorges de l'Ardèche and about 70 km from the Mediterranean Sea. Very close to the campsite, you can discover the Bambouseraie en Cevennes, the Anduze pottery, the little Cevennes steamtrain, the adventure park and many others.
The Cevennes
In the southern foothills of the Massif Central begin the Cevennes, which are located north of the Languedoc-Roussillon region in the departments of Lozère, Gard and Hérault (and further north in Ardèche (Rhône-Alpes region) and in Haute-Loire (Auvergne region) The lush landscape of chestnut forests, wild gorges and winding villages alternates with romantic river valleys, stunning rock formations and vast limestone plateaus, providing an ideal setting for hiking.
Part of the Cevennes between the towns of Ganges and Millau, Mende and Lodève is protected as a national park. It is the largest in France. Florac is the main town of the park. Just behind rises the Causse Méjean plateau, inscribed on the UNESCO World Heritage List since 2011.