From 2022, discover the new slide in the aquatic area at Camping de l'Arche: The "Iron Jungle Slide" "!
Descending into a buoy, the "Iron Jungle Slide" has a glide length of 100 meters to fill up with sensations.
While waiting to be able to take full advantage of this new service on our campsite, discover the slide in this 3D animation:

An exceptional water park in the Gard
Come and have a good time in the south of France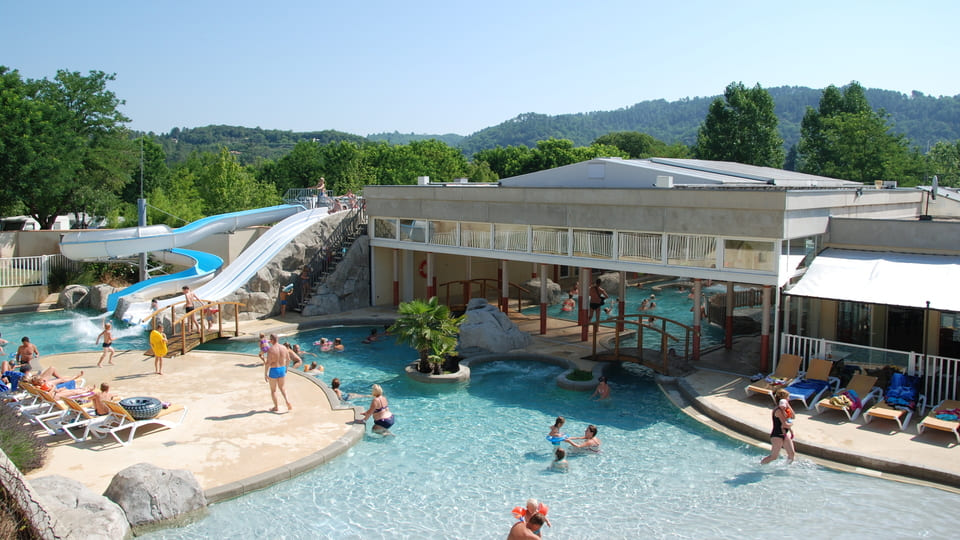 Heated indoor pool
For your comfort :
– Inside : 160 m²
– Outside : 240 m²
– Covered and heated pool (air ∼29° / water ∼28°)
Activities for the whole family
– Rubber ring slide ("Iron Jungle Slide") – New for 2022
– 4 track slide
– Paddling pool for children
– Counter-current system
– Jacuzzi, Solarium
– Anatomical benches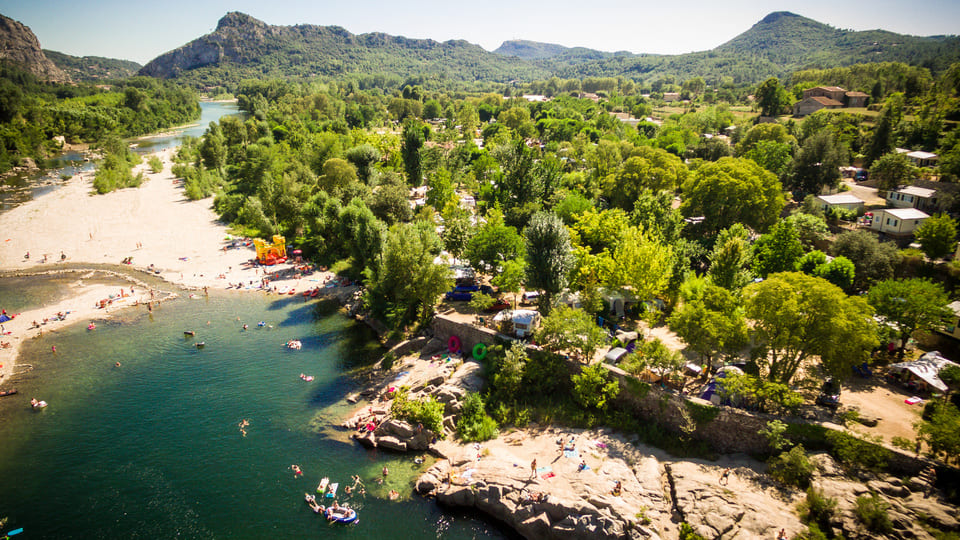 Enjoy in all seasons
– Heated indoor pool from the opening of the campsite.
– Swimming for children, balneotherapy, family water fun, relaxation. These unforgettable moments will make your stay even more pleasant.
New in 2022: the '«Iron Jungle Slide»'
Rubber ring slide
100% French
This 100% French toboggan, made to measure by the 'Compagnons du devoir', has a glide length of 100 meters. For more sensations, you will slide down with a buoy!
100% recyclable
It is the first water slide in France created in stainless steel, and is therefore 100% recyclable unlike the slides usually created in fiberglass.
Opening in 2022
The Iron Jungle Slide and the water park, will be accessible as soon as the campsite opens in 2022. The water for the slides and the swimming pool is heated to allow you to fully enjoy your stay whatever the temperature.
Natural design
Its green design blends in perfectly with the landscape and respects the environment. The arrangement of plants on the tower keeps the air fresh on hot summer days and offers a breathtaking view of the surroundings for a more pleasant waiting.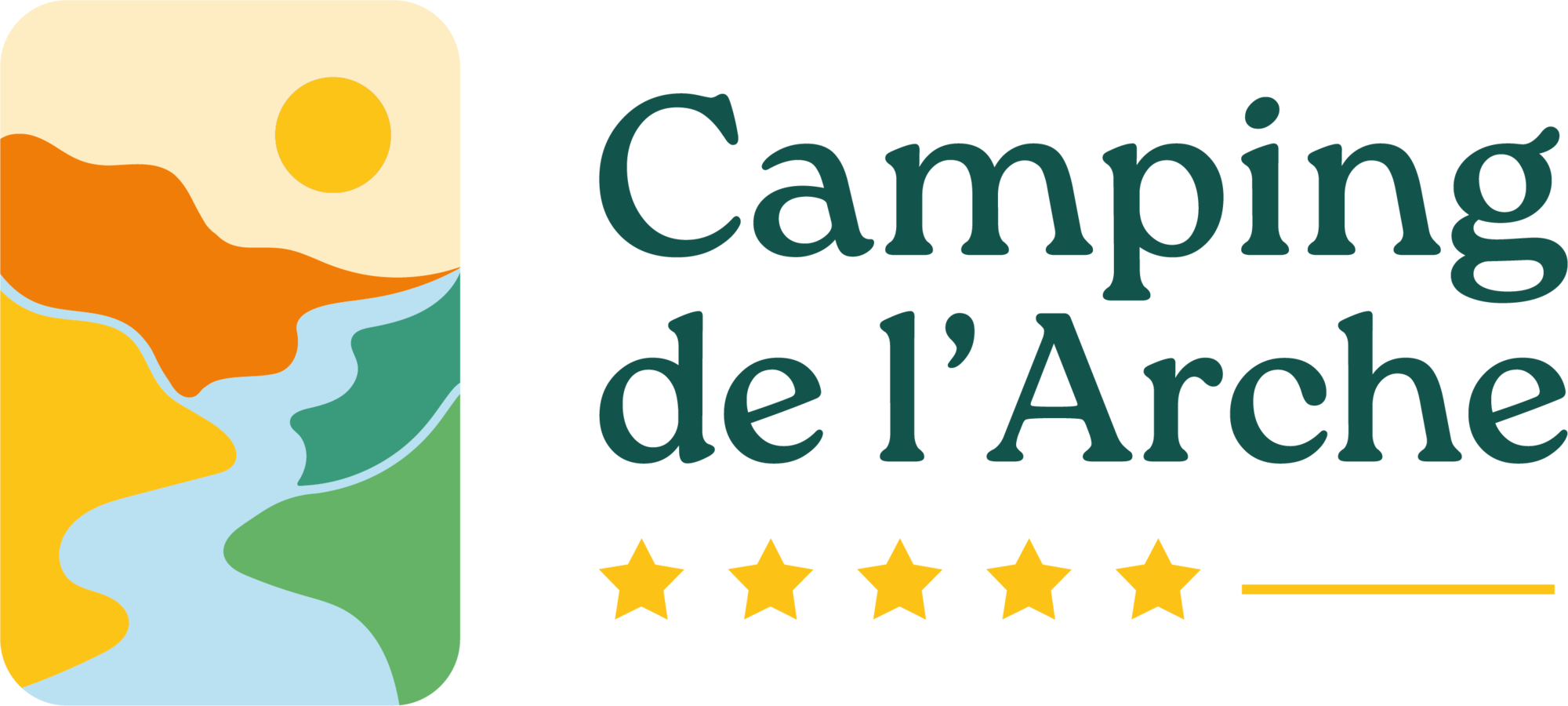 Discover the "«Iron Jungle Slide»"
3D simulation views